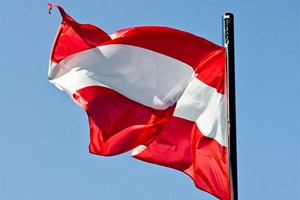 After disappointing demand in the early 2010s, the Austrian construction equipment market has improved in recent years. This improved sales level is expected to be sustained in the medium term, according to Off-Highway Research's new 128-page Country Analysis on the market, which includes detailed data and discussion on both equipment sales and production in Austria.
"After four years of disappointing growth, economic activity picked up significantly in 2016, supported by fiscal reform, strong private consumption and low interest rates. The positive outlook has been mirrored to some extent in the construction equipment sector, which saw sales of new machinery rise by 14 per cent in 2017, following growth of 8 per cent in 2016," said the report.
There is significant equipment production in Austria with major OEMs including CNHi, Liebherr and Wacker Neuson manufacturing agricultural and construction equipment across a number of plants. This aspect of the industry is also discussed in Off-Highway Research's new Country Analysis, as is the active population of equipment in the country.
Off-Highway Research's 128-page study on the Austrian off-highway equipment industry forms part of the company's European Service, and is now available to subscribers via the Internet Access Service. More information on the European Service is available here. The report can also be bought by none subscribers from our online store. Click here for more details.