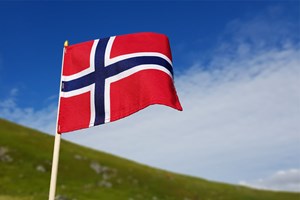 Sales of construction equipment in Norway grew 23 per cent between 2013 and 2017 to reach 5,496 units. This far exceeded the previous high seen in the mid-2000s, but Off-Highway Research expects demand to stay at this impressive level over the medium term.
"Equipment demand has been primarily led by a strong and growing economy, public infrastructure investment, and the need to replace ageing equipment. Until 2014, construction activities related to the still booming oil sector also played a significant role. The rental sector is also continuing to expand but remains low by international standards," said Off-highway Research's new Country Analysis on Norway.
Many of the drivers which have lifted the market to new highs over the last five years are expected to remain in place over the coming years, sustaining equipment demand near current levels.
Off-Highway Research's 116-page study on the Norwegian off-highway equipment industry forms part of the company's European Service, and is now available to subscribers via the Internet Access Service. More information on the European Service is available here. The report can also be bought by none subscribers from our online store. Click here for more details.
The Country Analysis includes a product-by-product review of the market by 19 equipment types with historical data, five-year forecasts, market share breakdowns, and analysis of machines populations and end-user groups. Also included are detailed profiles of major manufacturers and distributors, along with extensive economic background sections.