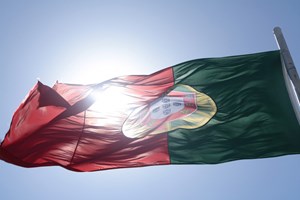 Total sales of construction equipment in Portugal topped 1,500 units last year for the first this decade, and growth is expected to continue until 2022, according to Off-Highway Research's new Country Analysis on the market. However, Portugal will remain the smallest market in the region, with sales lower than the next smallest territory, Austria. Despite the recent and forecast growth in the Portuguese market, the low volumes mean sales are contested by relatively few suppliers.
The more popular equipment types in Portugal include backhoe loaders, crawler excavators, mini excavators, telehandlers and skid-steer loaders. This makes it a slightly unusual market in that elsewhere in Europe, backhoe loader and skid-steer loader sales have declined, although they remain more popular in Southern Europe in general than in mid- and Northern countries.
Off-Highway Research's 112-page study on the Portuguese off-highway equipment industry forms part of the company's European Service, and is now available to subscribers via the Internet Access Service. More information on the European Service is available here. The report can also be bought by none subscribers from our online store. Click here for more details.
The Country Analysis includes a product-by-product review of the market by 19 equipment types with historical data, five-year forecasts, market share breakdowns, and analysis of machines populations and end-user groups. Also included are detailed profiles of major distributors, along with extensive economic background sections.