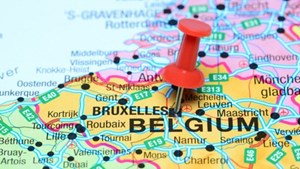 With steady growth from 2015 onwards, sales of construction equipment in Belgium have reached a high above 6,500 units per year, according to Off-Highway Research's new country analysis on the market.
"The outlook for the next five years is for sales to improve slightly, but growth rates within each product sector will vary. Most product sectors are at or near all time highs and the major problem facing the industry is the lack of operators should demand increase any further. This problem will be exacerbated as many older operators retire," said the report.
Despite strong demand, domestic production of equipment has tumbled. "The last five years have been very difficult for Belgian manufacturers. The high cost of manufacturing in the country allied to a worldwide excess of production capacity has resulted in a severe loss of production in the country. The Caterpillar plant in Gosselies and the JLG plant in Maasmechelen both closed in 2017, whilst the Doosan factory in Frameries closed in 2015.
"The net effect of these closures is that all that is left in the country is a small wheeled loader supplier, Knikmops based in the north of the country, and the huge Atlas Copco compressor factory in Antwerp," said the study.
Off-Highway Research's 120-page study on the Belgian off-highway equipment industry forms part of the company's European Service, and is now available to subscribers via the Internet Access Service. More information on the European Service is available here. The report can also be bought by none subscribers from our online store. Click here for more details.
The Country Analysis includes a product-by-product review of the market by 19 equipment types with historical data, five-year forecasts, market share breakdowns, and analysis of machines populations and end-user groups. Also included are detailed profiles of major distributors, along with extensive economic background sections.