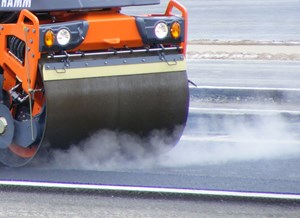 Sales of ride on compaction equipment enjoyed a second successive year of sharp growth in 2017, with sales rising 23 per cent to 4,765 units. This took the market to twice the size it was as recently as 2014.
The report said, "The sector received a boost in 2015 thanks to the new government. This was due to both the clearance of stalled projects along with the award of new projects."
Last year soil compactors accounted for some 57 per cent of demand for compactors, with tandem rollers making up 40 per cent. Pneumatic tyred rollers (PTRs) and static rollers accounted for the remainder of demand.
India is not only self-sufficient in compactor production, but it is also a significant net exporter of this type of machinery. Although there are a handful of imports – mostly PTRs from Germany – exports from India have run at more than 1,000 units for the last four years. The machines exported are predominantly soil compactors, and it is mainly the international manufacturers with bases in India, rather than indigenous OEMS, which are leading the charge.
Demand for compaction equipment in India is expected to stabilise at its current high level over the coming years.
Off-Highway Research's April 2018 Compaction Equipment India Equipment Analysis is now available to subscribers to the Indian Service. Click here to log in. The report can also be bought as a stand-alone publication by non-subscribers. Click here for more details or contact mail@offhighway.co.uk to enquire about a subscription.