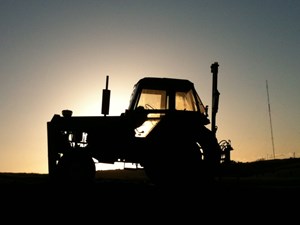 Sales of all agricultural tractors in France grew 10 per cent last year according to Off-Highway Research's new Agricultural Tractors France Equipment Analysis. However, at just over 35,000 units, the market was still 18 per cent lower than the recent highs of more than 42,000 unit sales in both 2012 and 2013.
The surge in sales in 2017 was attributed to the new 'Mother Regulation' (EU Regulation 167/2013) which mandated new tractor safety features, and which came into force at the start of this year. This saw dealers and manufacturers rush to sell of their stocks of old machinery before the deadline for the new laws.
The longer-term decline in tractor sales over the last four years has been blamed on a variety of factors including falling farm incomes and the consolidation of small farms into larger concerns.
This deeper trend is expected to prevail in 2018, with sales falling again after the upward blip at the end of last year. Although sales are expected to strengthen from 2019 onwards, demand is not expected to return to the highs of 2012 and 2013 for the foreseeable future.
Off-Highway Research's July 2018 Agricultural Tractors France Equipment Analysis is now available to subscribers to the European Service. Click here to log in. The study includes sections on market size and trends, production, component sourcing, foreign trade, market shares, marketing and distribution, pricing, population and end-users and features a five-year sales forecast. All sections included detailed data tables and in-depth analysis of trends.
The report can also be bought as a stand-alone publication by non-subscribers. Click here for more details or contact mail@offhighway.co.uk to enquire about a subscription.