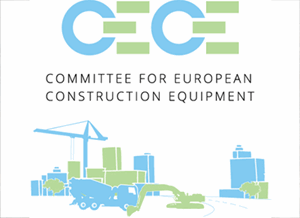 Off-Highway Research managing director Chris Sleight will present at the Committee for European Construction Equipment (CECE) Congress, which takes place in Rome, Italy from 17th to 19th October. The CECE Summit is the key annual meeting for the European construction equipment industry, and full details of the event are available here.
Chris will speak on the construction equipment industry global market outlook, as part of the Economic Forum Programme on 19th October. Other participants in this session will include Jost Wüebbeke of Sinolytics, Philippe Citroën, Director General of UNIFE, the EU industry association of rail manufacturers, Howard Dale of LiuGong Dressta, Federico Pagliacci of Soilmec/Trevi Group and Martin Seban of IHS Markit
Please click here for full details of the programme.
More information about CECE and its work can be found at www.cece.eu