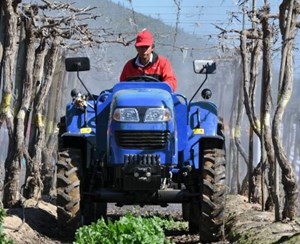 Demand for agricultural tractors in China declined over 2016 and 2017, following a spike in 2015. At 222,000 unit sales in 2017, the market reached its lowest point since 2010.
The key factors driving this decline have been the high existing population of tractors in China, along with changes to the subsidy regime for purchasing new equipment. Although subsidies per machine have generally been reduced, the system is now generally more favourable towards larger tractors as the government seeks to improve productivity and yields in the agricultural sector. This has seen the structure of the market shift towards higher horsepower machines.
Looking ahead, tractor sales are expected to fall again this year before seeing a moderate recovery in 2019. However, demand is expected to stay weak compared to previous years
 "Although the government has continued to offer financial aid for farmers' equipment purchases, real demand has become saturated with the current structure of agricultural production. Buying confidence is being adversely affected by the fall in grain prices and the lower returns on equipment investment. This situation is unlikely to improve in the short term, and there is a consensus in the industry that there will be no recovery for the foreseeable future, at least in volume terms," said the report.
In addition to discussing sales, market size and market shares, the report also looks at tractor production and component sourcing, imports and exports of tractors in China, pricing, sales by power band and by customer types and the overall tractor population in China. It also offers a five-year sales forecast for the market
Click here for more details on Off-Highway Research's new Chinese Equipment Analysis: Agricultural Tractors
Click here for more details of how to subscribe to our Chinese Service